At St. Thomas University, we are committed to our students' success inside and outside of the classroom. Our Law School to Career series will feature and celebrate STU Law alumni and job experiences. Get to know STU Law Alumnus, Jason D. Silver, and about his job experience as an Associate Attorney in Banking & Finance Litigation at Greenspoon Marder LLP.
1. Name: Jason D. Silver
2. J.D./ LL.M/ Concentration/ Certificates: J.D.
3. Graduation Year: 2011
4. Where do your work, and what is your title?
Greenspoon Marder LLP, Associate Attorney – Banking & Finance Litigation, Ft. Lauderdale, FL
5. Did you always know you would be pursuing this line of work?
I initially thought I would be doing more transactional real estate work and even hoped to do some land use and government legal work. The banking and finance industry was very active at the time of my graduation and a field where firms were hiring more than others. At that time, the transactional law field was slower due to a weaker economy. It was one of the toughest economies to graduate and enter into, back then. I have, however, enjoyed working in the litigation field since then.
6. What does a day at work look like?
Now it is different due to the COVID-19 pandemic, but it is more efficient and cost-effective for my firm and clients. My firm has built a remote infrastructure, so things still run efficiently, and the work gets done. Now there is a lot less person-to-person interaction, and I am not at the office unless I go in for a particular reason.
I now log into my system by nine and work throughout the day at home. If there are court hearings, I appear via Zoom, Court call, Court Solutions, or even WebEx and have done so in Florida, New York, and the District of Columbia – the three places I am admitted to practice. There are no shortage of conference calls and the typical amount of requests to handle during a normal day. There is also the standard drafting of letters, correspondence, and court papers such as motions or other court papers that is part of almost every day routine.
7. What's your favorite part about your job?
Helping the parties to a case or situation resolve the issue at hand efficiently and avoid going to court if possible. Most enjoy being practical, pragmatic and conveying the bottom-line business approach when deciding on an issue. I try to deliver that approach to everyone involved in a case or situation, so the parties do not expend time, money, and emotion into a given circumstance or case if such is not needed.
8. What challenges have you faced, and how have you overcome them?
On any given day, I think the most significant challenge is putting yourself in the right position mentally and physically to handle the daily tasks or handle a difficult opposing party or attorney the right way. You should always be the bigger, more professional person. Do not let stress or emotion take you off course of practicing how you want to practice. There is also no matter where or how long you have practiced, ever a stupid question. It is always important to ask a question, if you have one, to either your supervisor, partner, client, opposing party, or even court staff.
Some of the most compelling challenges are those that are not typical – such as serving – to an extent – as an emotional support counsel to your client. Not as a real therapist in any way, but as someone who can in a calm and organized way calm a client down and guide that client through multiple strategy options in any given scenario so they can make the best, educated decision as to what to do based on their goals.
9. How does your job connect back to your coursework and extracurricular activities at STU?
You need to work and grind as a student at St. Thomas. You also learn about teamwork and working with others at St. Thomas. There is a comradery at St. Thomas which – it's my understanding – is unique and not present at all other law schools. The ability to work with others is essential in the practice of law. You also learn from the early days that there is no substitution for hard work and preparation. Such is the same in the daily practice of law.
As far as extracurricular activities, I was very involved in several campus organizations. That experience taught me so much and put me on a trajectory to be a courteous, ethical practicing lawyer and communicate the right way with your clients and opposing parties in different situations. I also created relationships with so many people, such as successful community-leading attorneys, judges, and people who would go on to become judges and other leaders in their practice fields and the community.
10. What advice do you have for STU Law students that are interested in following in your career footsteps?
Take things one step at a time, and don't get overwhelmed. Keep your eye on the big goal, passing the bar exam in the state you want to practice. I remember that orientation and the first few weeks of law school can be very stressful. However, if you take your time, work hard, utilize the resources the school, professors, and support staff provide. Such as the ALI program, wherein successful recent students serve as guides/tutors for students currently in the class. Take care of yourself physically, such as exercising in some form every day; you will be in the best position to succeed. Law school is a marathon mentally and physically.
11. Describe your job in a GIF?
Today it would be someone in an outfit which is half a business suit and tie and half athletic shorts jumping from Zoom hearings to calls, back to the computer screen! That is the life of a litigator these days.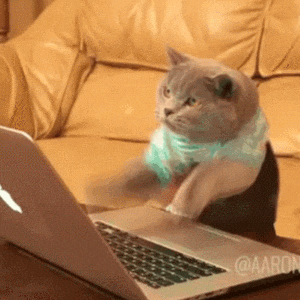 12. Anything you would like to add that we did not cover?
Yes. The practice of law and a career in the legal field is a fantastic thing. Few areas allow such a variety of options for law school graduates. You can be in court as a litigator. You can be a transactional lawyer and never go to court. You can work in a company internally and give guidance. Then, you have a unique background to be a trusted business advisor in a wide range of fields such as real estate, healthcare, or again, in a corporate environment. The important thing is always to do what you do, the right way. Lawyers are looked upon with an extra layer of expectation for ethical and aspiring conduct in every facet of their lives since we serve as counsel to people in many different ways. It is vital to keep that in mind, and it is a privilege to need to do so.
Learn more about how STU Law's Career Development can help you find the right internship or job for you!
If you're interested in sharing your internship or job experience with STU News? Reach out to Yamile Rodriguez at yamilerodriguez@stu.edu.