Master of Business Administration (MBA) in Financial Management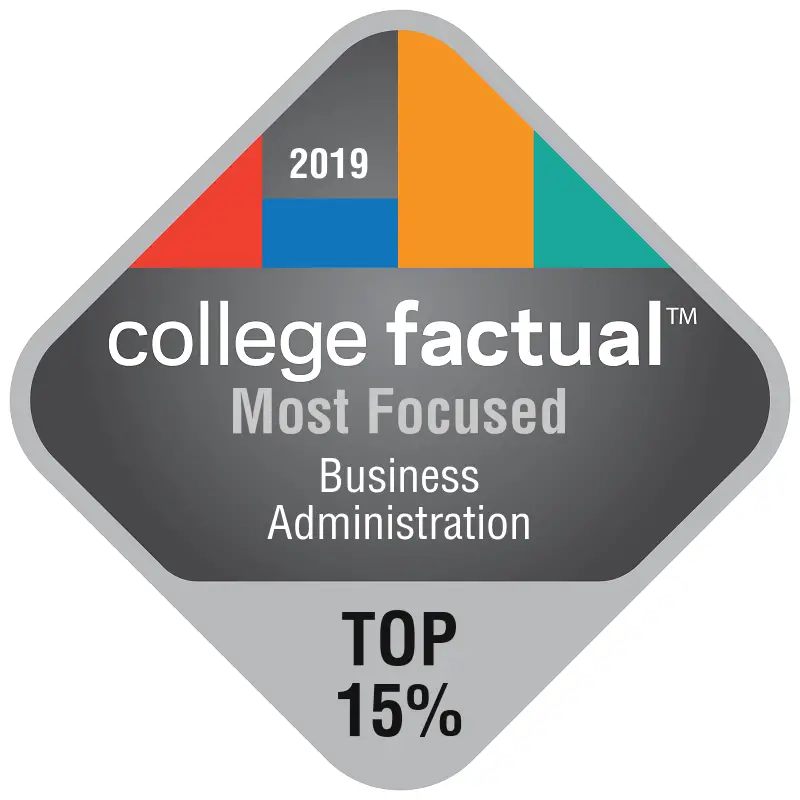 The St. Thomas University MBA degree in Finance is designed for students who are currently in, or plan to enter, various positions in financial management. The successful completion of this degree will provide you with the critical thinking and practical skills needed for managerial positions in corporate finance, investment management, and international finance. Our MBA in Finance allows our students to manage a real investment fund, participate in international investment competitions, and develop financial and risk management plans for their business ideas.
Our MBA program provides a balance between the quantitative and qualitative aspects of management, including ethical leadership, and focuses on the needs of part-time students who may have special concerns because of their employment responsibilities. The MBA also provides an opportunity for full-time students to complete the degree program in as few as five eight-week terms, i.e., less than one year.
PROGRAM HIGHLIGHTS
The ability to participate in our real money, student managed investment fund (SMIF) will provide you training in the entire investment management process, from research to portfolio selection to ongoing risk management.
Our night courses, and the opportunity to complete the degree in less than one year, provide the opportunity to continue working or join the workforce quickly, while receiving the tangible benefits of face-to-face instruction.
Our small class sizes allow you to receive personalized attention needed for your specific educational goals.
A balance between qualitative and quantitative aspects of financial management make our program accessible to both non-finance and finance degree holders.
The International Finance and Banking Course will give you the opportunity to develop and receive feedback on your own multinational business idea.
CAREER LANDSCAPE
The needs for skilled financial managers continues to grow, both in traditional roles and new areas, such as financial technology (FinTech), and the average pay continues to grow. Here are some specifics from Monster.com:
Average salary for finance professional with an MBA is professional is $121,000
Chief Financial Officer: $168,000 per year
Finance director: $151,000 per year
Senior financial analyst: $85,600 per year
Employment of financial analysts is projected to grow 12 percent from 2014 to 2024, faster than the average for all occupations.
INTERSHIP AND JOB PLACEMENT OPPORTUNITIES
At St. Thomas University, we encourage our non-working MBA students to obtain an internship by allowing interns to substitute one course with this practical experience. Additionally, we regularly have distinguished speakers come to our campus which provides you with the ability to interact and network with these successful leaders and alumni.
CURRICULUM
Our curriculum emphasizes the development of practical financial management skills. This includes working on projects and cases that will allow you to use what you learn during the program, and then apply your skills and knowledge in your career. Some available courses include:
FIN 741 Investment Analysis
FIN 746 Global Investment and Risk Management Strategies
FIN 772 International Finance and Banking
RESEARCH OPPORTUNITIES
For those interested in research in finance, you will have ample opportunity both in and out of the classroom. Research projects assigned in class allow students to explore topics within specific finance disciplines that they are most interested in.
Research outside of class can even lead to publications in academic journals. For example, Fabian Heinrich (MBA 2018) collaborated with our finance faculty member, Kevin Brady, and co-authored a forthcoming paper in the Journal of Multidisciplinary Research which explored the valuation of dividend stocks.
STUDENT TESTIMONIALS
Fabian Heinrich (MBA 2018) writes "My time as a student at St. Thomas University has come to an end, and with this my time as a GA at the Gus Machado School of Business. It was pleasure and honor to work with all of you. I had an incredible learning experience which I believe made me a better professional. Thank you very much for letting me be part of the team."
CURRICULUM
Preparatory Courses and Core Courses*** – 30 Credits
Preparatory Courses (Required if lacking a business undergraduate degree)
ACC 500 Fundamentals of Accounting (3)
BUS 724 Foundation for Business Studies (3)
BUS 532 Statistical Analysis for Management (3)
Core Courses *** – 21 credits
ACC 770* Managerial Accounting (3)
BUS 704 Policy, Planning and Strategy Systems (3**)
BUS 775 International Business (3)
BUS 750 Strategic Marketing Management (3)
FIN 751 Financial Management (3)
BUS 777 Data Analytics for Business (3)
MAN 700 Organizational Behavior (3)
* For the MBA in Accounting, students who have completed the undergraduate accounting major prerequisites should substitute a fourth course from the specialization for ACC 770.
ACC 770 requires either ACC 500 or an undergraduate degree in business.
BUS 775 and FIN 751 require BUS 724 or undergraduate degree in business.
BUS 777 BUS 532 or an undergraduate degree in business; it is recommended that Bus 532 be taken before or concurrently with BUS 750 if needed.
** Students should take this course in their final 1-3 (7 week) terms, after the core have been completed
Finance Management Specialization *** – 9 Credits
Three of the following courses:
ACC 508 International Financial Reporting Standards (3)
FIN 741 Investment Analysis (3)
FIN 742 Financial Markets and Intermediaries (3)
FIN 746 Global Investment and Risk Management Strategies (3)
FIN 772 International Finance and Banking (3)
BUS 792** Business Internship (3)